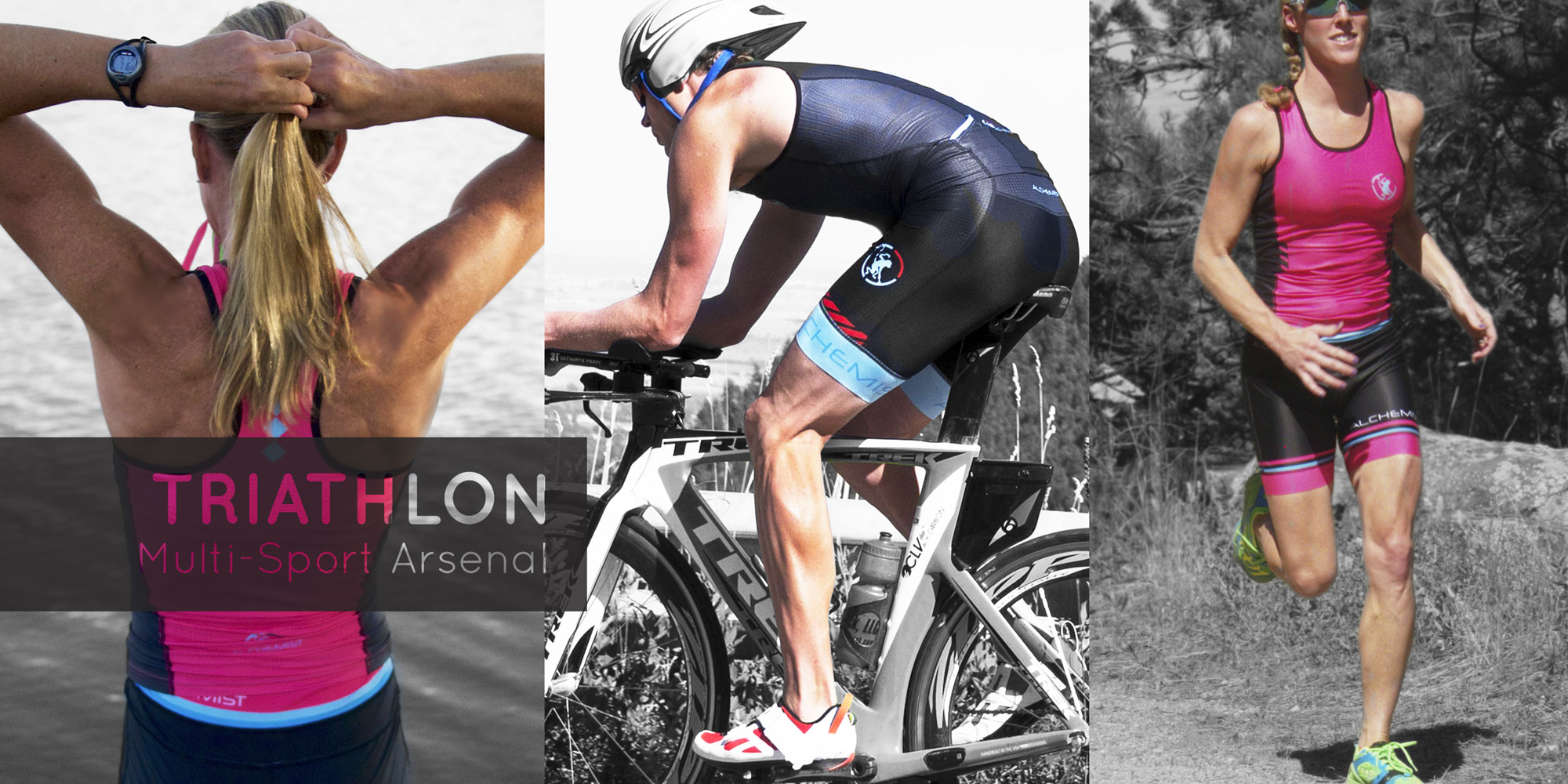 ---
TRI TOP FEATURES:
Tri-specific Swiss Coldblack® fabric: The coolest, most technologically advanced material on the planet.  Coldblack® reflects solar heat like a white fabric, even when printed black.
Hydrophobic top-layer keeps you efficient in the water, and dry and comfortable on land.
Compressive material and anatomic construction provide muscle support and eliminates dead spots, which can trap air and water.
6 needle Flatlock stitching lies next to the skin without pressure points or chafing
Low-flank pockets allow easy access to gels and nutrition without excess motion or bulk
Full-front zip with custom woven puller for fast, expletive-free don and doff.
---
TRI SHORTS FEATURES:
Tri-specific Swiss Coldblack® fabric: The coolest, most technologically advanced material on the planet.  Coldblack® reflects solar heat like a white fabric, even when printed black.
Hydrophobic top-layer keeps you efficient in the water, and dry and comfortable on land.
Italian EIT Cytech IRON Tri chamois, Italian EIT Cytech SUPER Tri chamois, or Italian EIT Cytech SPRINT Tri chamois.
Compressive material and anatomic construction provide muscle support and eliminates dead spots, which can trap air and water.
Powerband leg grippers: Broad compressive bands with nano-dot grip hold the legs in place without rub and irritation.
6 needle Flatlock stitching lies next to the skin without pressure points or chafing
---
QUICK LINKS